W E L C O M E

to the virtual headquarters of the

Filipino-American Association of Greater Columbia, SC

(FAAGC), a voluntary organization to promote inter-cultural education and understanding.
Duly registered and incorporated in the state of South Carolina in 1991, FAAGC is an IRS-approved 501(c)(3) educational/cultural/charitable non-profit, all-volunteer organization.


•

To join and support FAAGC so "Together We Make a Difference," please use the following highly secure online forms:


•

Membership Application Form.


•

Membership Fees


•

Tax-Deductible Donations


•

Scholarship Application Form


•

Volunteer Application Form


~~~~~~~~~~~~~~~~~~~~~
• Calendar of Events
• April 1-2, 2023, Saturday (10am-7pm) & Sunday (12-7pm)
Columbia International Festival
SC State Fairgrounds
(1200 Rosewood Dr., Columbia, SC 29201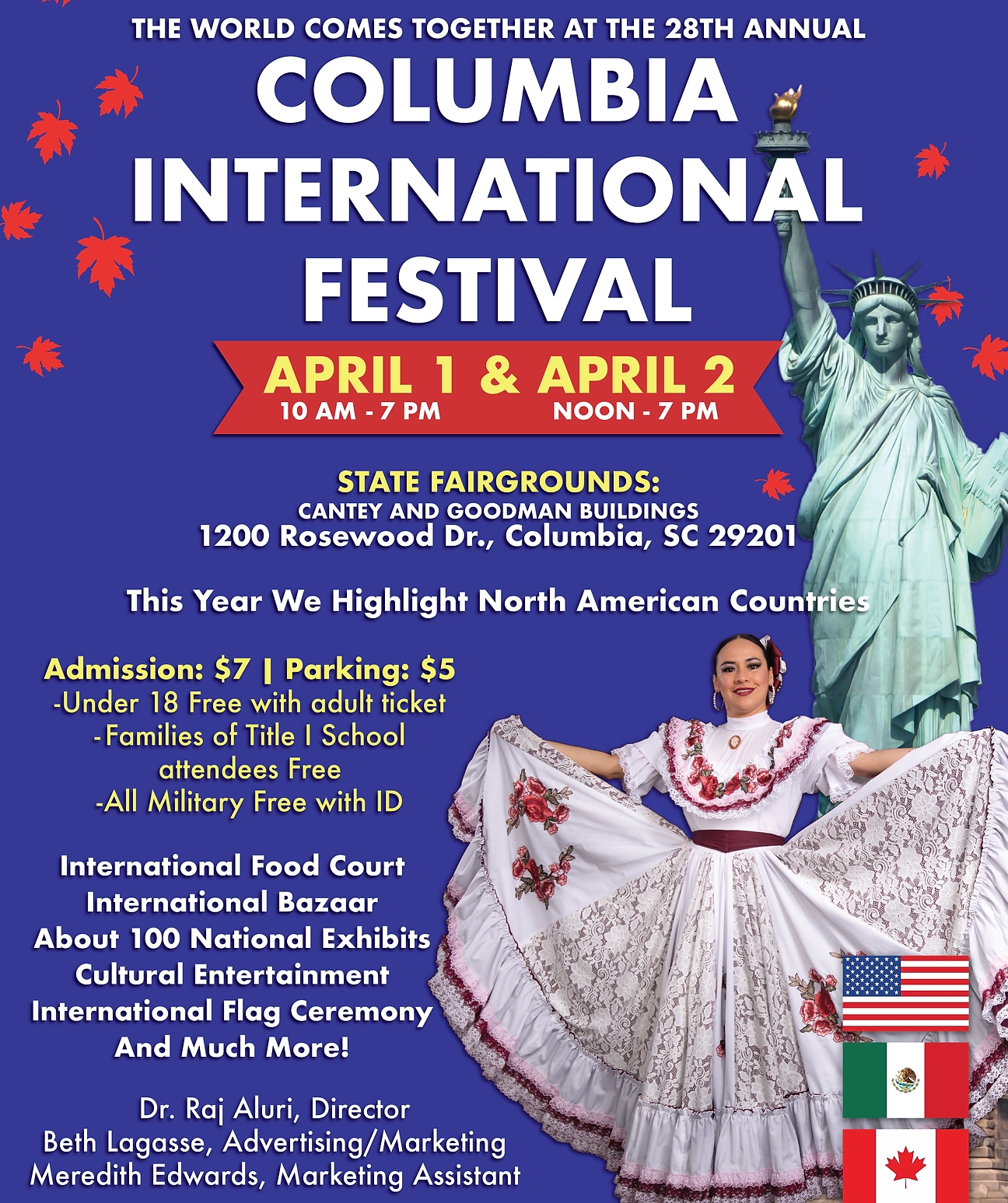 Since 1996, the Columbia International Festival has showcased the music, culture, food and performing arts of the various cultures, nationalities, races and language groups represented in South Carolina.


•

To represent the Philippines, the FAAGC Fil-Am Cultural Dance Troupe will perform on Saturday & Sunday, April 1 & 2, both at 1:00 p.m. FAAGC will also have a Philippine national exhibit display and sell Filipino delicacies in the International Food Court.


•

For details and tickets, contact CIF online.


~~~~~

• April 9, 2023, Sunday (1:30--4:30 pm)
FAAGC General Membership Meeting & Annual Spring Picnic + Easter Egg Hunt
Saluda Shoals Park (5605 Bush River Road, Columbia, SC 29212)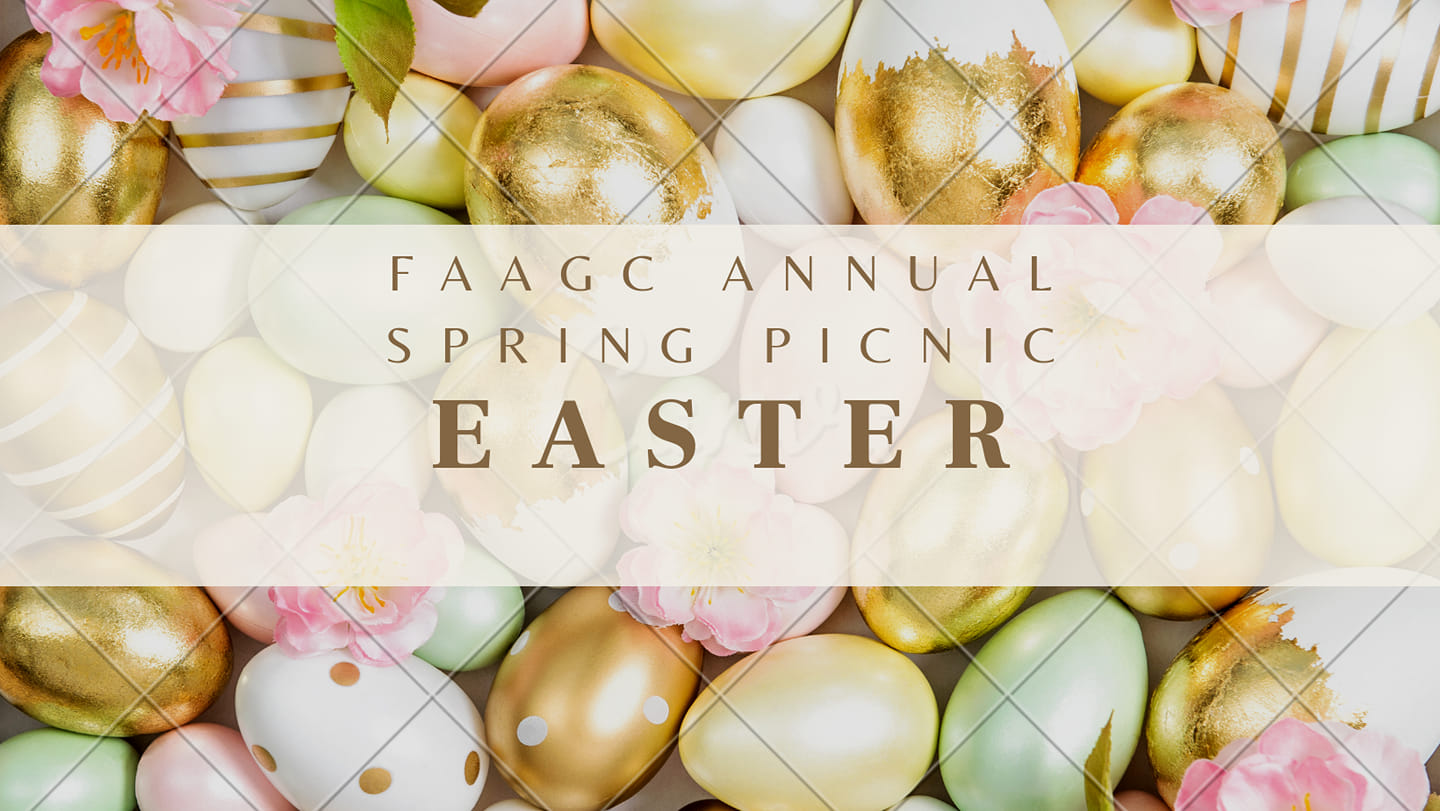 It's that time for the annual springtime Fil-Am get-together to renew friendships and have the children enjoy Easter egg-hunting.


•

FAAGC members, supporters and other interested parties in the area Fil-Am community are all invited to come and share the fun and food with family and friends.


•

For more details and directions to the venue, contact the FAAGC President or the other FAAGC officers.


~~~~~

• June 10, 2023, Saturday (1-5 pm)
FAAGC General Membership Meeting & Annual Summer Picnic + Philippine Independence Day Celebration
Saluda Shoals Park (5605 Bush River Road, Columbia, SC 29212)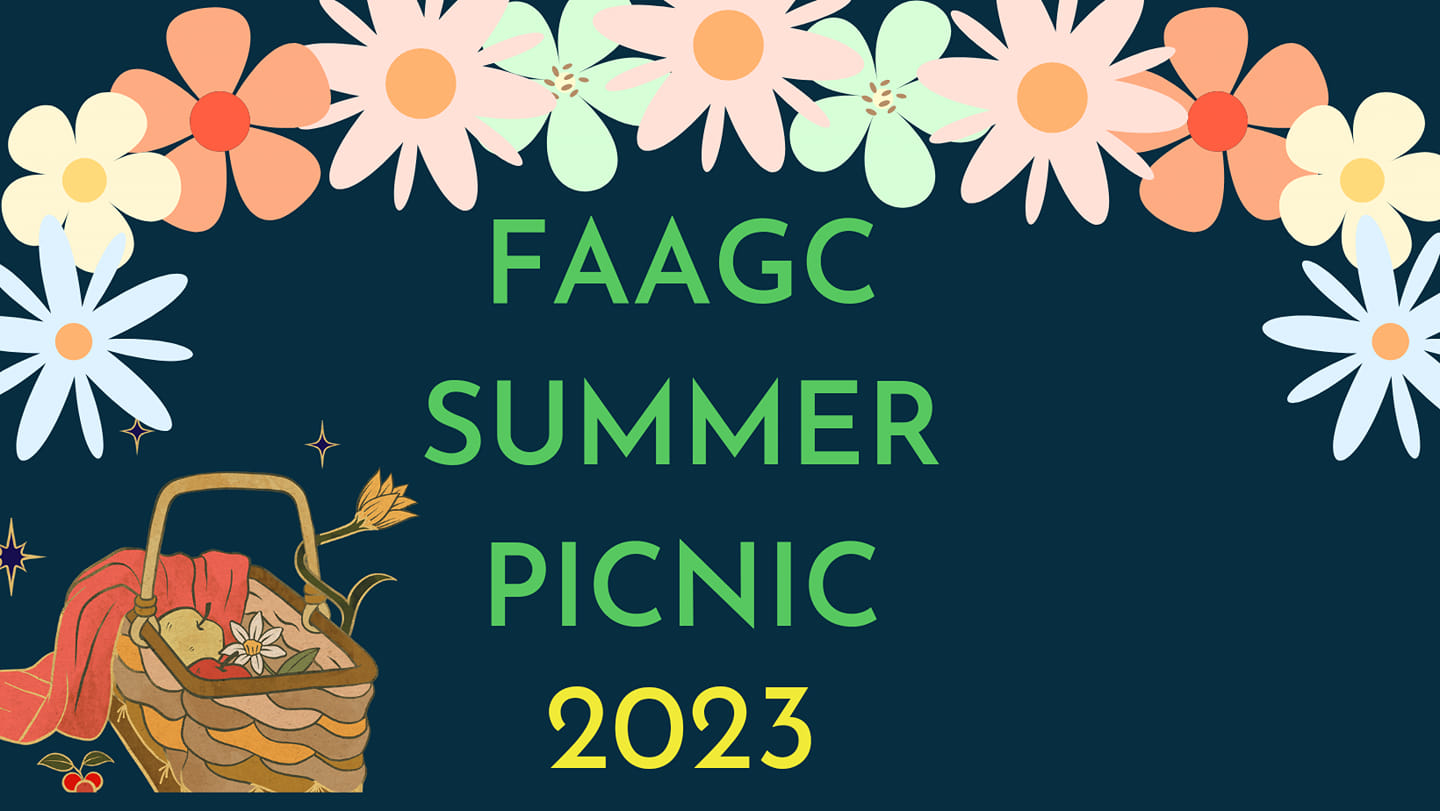 Time to cool off during the annual summertime Fil-Am get-together. We will also have a brief program to acknowledge and appreciate the FAAGC volunteers.


•

FAAGC members, supporters and other interested parties in the area Fil-Am community are all invited to come and share the fun and food with family and friends.


•

For more details and directions to the venue, contact the FAAGC President or the other FAAGC officers.


~~~~~

• September 23, 2023, Saturday (6--10 pm)
FAAGC 31st Annual Gala /Masskara Fstival
R2I2 Conference Center (763 Fashion Drive, Columbia 29223)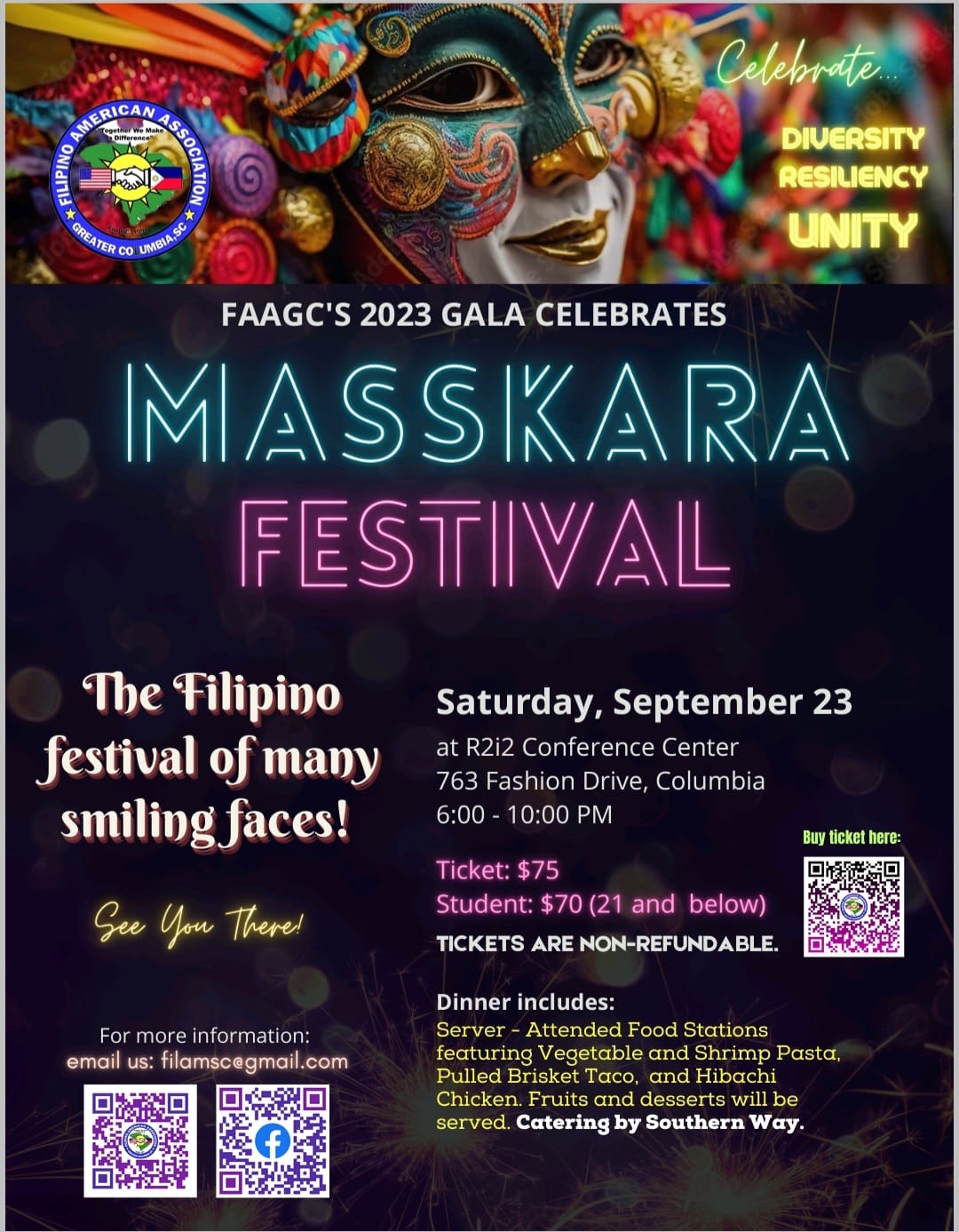 Get your Masskara ready and join in the colorful FAAGC Annual Gala & Masskara Festival celebration for a family evening of entertaiment, dancing, conversation, raffles and more.


•

The Gala is FAAGC's biggest fundraising event to benefit all of our the FAAGC Scholarship, Cultural and Charitable programs.
More details coming soon.